Surfing in East Lothian
Written by Clover – Coast to Coast Instructor
Surfing in East Lothian has proven again and again to be the centre focus of my mental wellbeing. Often I find myself becoming restless and more irritated the longer I spend out of the water. This is often immediately resolved when I surf again. If you, like me, live on the East Coast and are lucky enough to call East Lothian your home, you owe it to yourself to get into the sea! Whether that be through the powerful sport of surfing, an evening paddle boarding sunset session or an early morning flat day swim.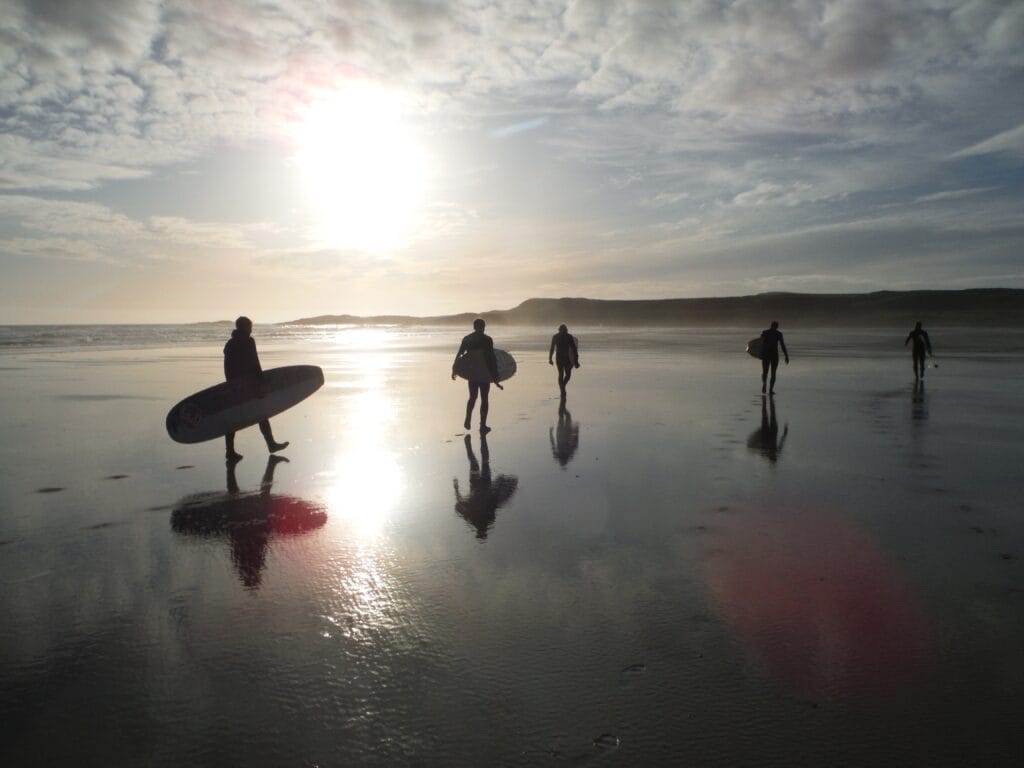 Unlike other sports, surfing is unique. Sports such as running or cycling are fantastic but for me, they don't quite match the feeling of surfing. The mix of adrenaline, calm and tranquillity immerses you into this state of flow where you are completely captivated by your surroundings and goals ahead, without the distraction of technology or modern day worries. The best thing about surfing in East Lothian is you can do it independently or with others, adjust the sport to your level and most of all have fun while exercising!
As members of staff of coast to coast we feel so lucky on a daily basis to help people learn and improve their own surfing! We would love to welcome you to the surf school for a lesson, so you too can learn to recognise the amazing benefits of surfing!