Surf Coaching in Scotland
I've been coaching our latest group of local juniors from North Berwick and Dunbar for three years now. This is my third generation of young juniors I have helped in the last 15 years. The plan is always to take a small group of junior surfers and put energy and time into building their surf skills, help them grow as human beings in a positive way and build a community of friendship around them. Hopefully they then become positive ambassadors for the sport for future generations.
The third generation : came about by accident for me, my daughter Clover who had been part of the second generation of our juniors felt she had benefitted so much from the process (going to Morocco and Ireland for competitions, becoming a national champion, meeting some of her best friends for life, gaining a good job in the industry and ultimately finding a super positive surfing lifestyle ) that she wanted to give back.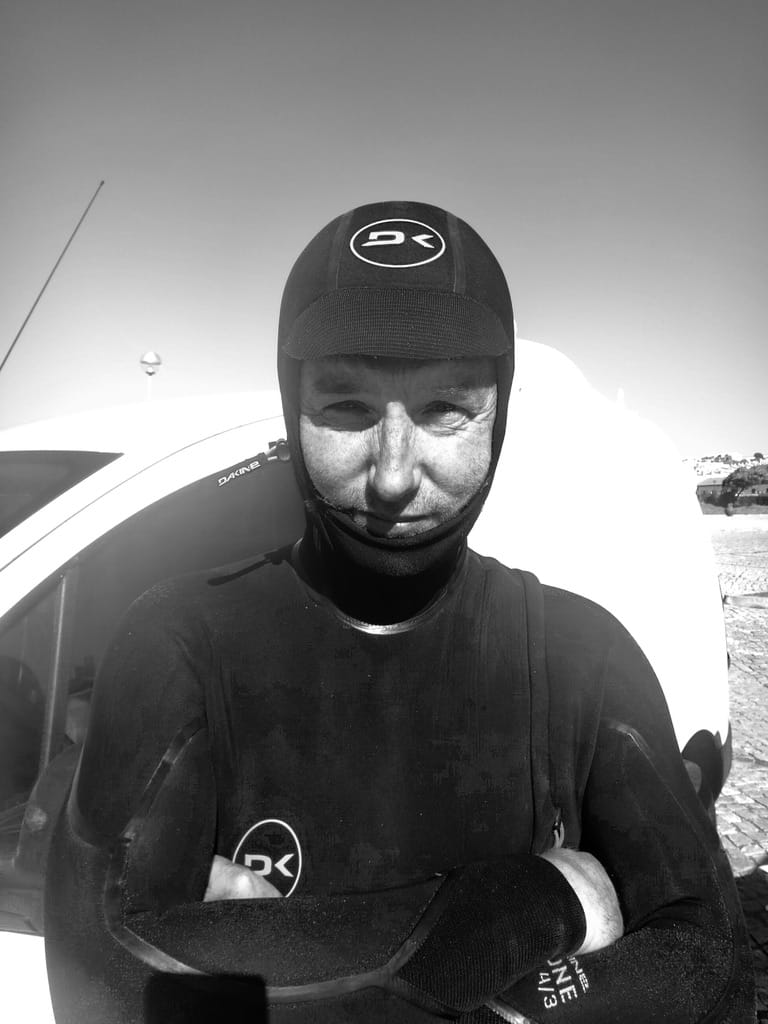 Her idea on her gap year was to set up a club and asked if I'd join her, at the same time we had the luck to meet some really positive parents with talented kid that we'd identified in lessons – the rest is history. Clover then went to Dundee Art college where she now captains Dundee Univ surf club and recently came 5th in the British Universities as an individual women (out of 120) while taking her university to 6th place in the UK overall  in the ladies – but that's for another blog !
Three years into our training I'm super stoked on how the young surfers are doing and the spread of talent we have from 12yrs to 17yrs.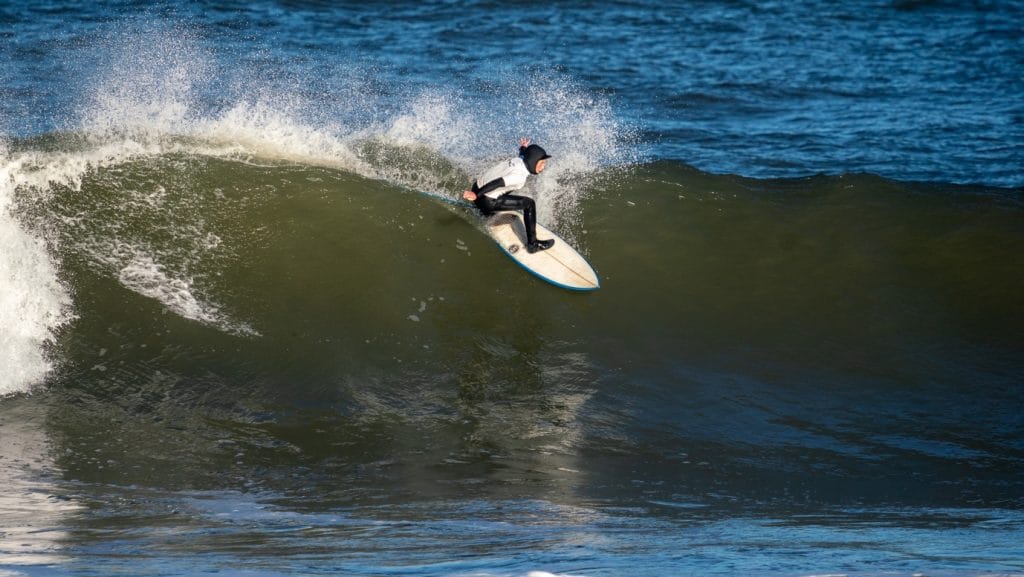 Surfing Competitions
For those that don't know surfing competitions normally involve 15 or 20 min heats where surfers try to pick the best and biggest waves to surf – they are then marked on manoeuvres that can be as simple as basic turns through to radical airs, tubes and for the longer boards nose rides. There is a lot of psychology involved, fitness, good equipment decisions, a lot of pre training and skill building and at the end of the day luck. As a coach its my job to guide my team through this process in training and competition. As an athlete I've been lucky enough to win national competitions in longboarding, bodyboarding and even the occasional short boarding event (as an old guy). I also know what its like to surf against some of the best surfers in the world and both exceed expectations and feel the pressure and underperform. These lessons I have learned I try and pass on to the team and when inevitably they have highs and lows in the competitions be there to support.
So where are we with our current group of Belhaven Surf Club juniors? I have identified below National event results  in 2023 only and I've only included what I regard as their best achievements (top 4 in Scotland in the series or the national champs).
12yrs Joel Christopherson  – 2nd U12 Junior Series 2023, 2nd U12 Mixed Nationals 2023
12yrs Alphie Pugh – 4th U12 Mixed Nationals 2023, 
13yrs Rosie Moore – 2nd U14 Girls Junior Series 2023,  2nd U14 Girl Nationals 2023
13yrs Freya Pilarski – 4th U14 Girl Nationals 2023, 
13yrs Tam Hood – 2nd U14 Boys Junior Series 2023, 4th U14 Boy Nationals 2023
14yrs Ansel Parkin – 1st U14 Boys Junior Series 2023,1st U14&16 Boy Nationals 2023
15yrs Sylvie Christopherson – 4th U18 Girls Gathering of Clans,4th Lowland Longboard Ladies
15yrs Charlie Pugh – 1st U16 Boys junior Series 2023, 3rd U18 Boys Nationals 2023
16yrs Ebon Parkin – 2nd U18 Boys Junior Series 2023
17yrs Quentin Hay – 1st U18yrs Lowland Longboard 2023
17yrs Joel Carleton – 3rd U18yrs Junior Series 2023
This list doesn't include Rudi Johnston who won the series and nationals at U12 level but now competes at U14 level a year young and unfortunately didn't place this year but has perhaps the hardest category in Scotland just now – his time will come! We also had two surfers that didn't compete, young Sam 12yrs who due to travel missed a lot of events and Enzo due to injury missed the competitions too this year.
Ansel and Charlie have also made the Scottish Junior team selection for the world championships in Brazil later this year. Read full article here – https://c2csurfschool.com/isa-world-junior-surfing-championships-in-rio-de-janeiro/
It's been a very good year and the spread of competition success seems to be infectious within the team. At the moment Scottish Junior surfing is at the highest level its ever been and juniors from Fraserburgh and Thurso, winning British junior titles or getting to finals of European wide grom search competitions (to identify the best in the world) so the fact we are holding our own is pretty amazing. There is though a long way to go, to make truly international standard talent  but we are very fortunate with the timing of the new Lost Shore Resort at Ratho due to open Sep 2024. Its Northern Europe's biggest Inland wave park will help this generation of young surfers peak at a level not seen by any other Scottish Junior generations before. 
For me competition is not the end goal, more part of the journey. I hope the adventure bonding with the sea will help shape their futures in a very positive way encouraging them to be the best people they can be! I hope they gain confidence from the travel and  community experience, make friends and ultimately grow skills in areas such as surf safety, instruction and coaching . I also hope they will respect the environment that they are lucky enough to use and be aware of the impact they and others can have.
Hopefully we create the next coastal warriors and future ambassadors of the sea.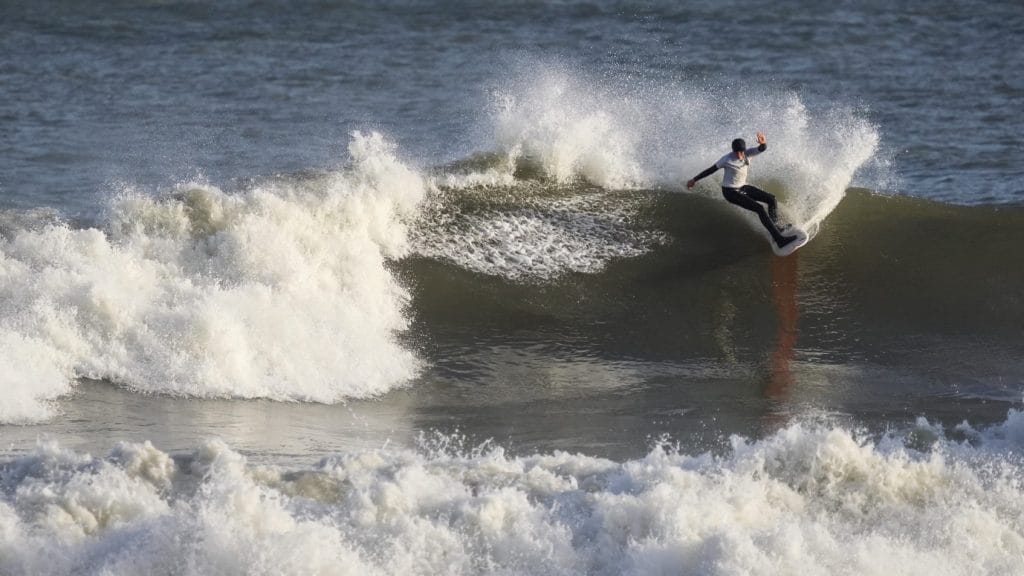 How to join?
The Belhaven Surf Club Junior Team is a collective of the best young talent in East Lothian (and Edinburgh) and to join the team you need to be available on regular Fridays, committed to competition as part of your surfing goals and impress our coaches. Coaches will consider your age and ability and look at either surfing video (provided by you), see you in lessons at Coast to Coast (must be more advanced levels) or see you do well in local competitions. 
Coast to Coast Surf School is also aware that there is a gap between where our club members are and our lessons and courses have traditionally stopped. As such next year we will be running two junior development courses (spring and autumn for six weeks – one after school session a week) for juniors who are at an unbroken wave riding level. These surf courses will build skills through surfing, fitness, video analysis, surf theory and surf skate at the centre and will make better young surfers, some of which may bridge the gap to the performance club team. Get in touch if interested sam@c2csurfschool.com.